The Comedy About A Bank Robbery
/ our review
FUNNY repetetive Slapstick
Jul 16th, 2016
Natalie Vincent
A slow start leads into comedy genius
Who would like it: Friends, partners and even parents!
Morning After Effect: Wanting to steal a shopping trolley and fake a highs-speed car chase
Standout Actor: Steven Rostance, standing in for Chris Leask as "Everyone Else"
Who should avoid it? Those who aren't fans of slapstick, physical humour or farce
Any boring bits? Some of the jokes carry on too long
Best bit: The birds-eye-view office scene

The same team behind The Play That Goes Wrong and Peter Pan Goes wrong have scored a hat-trick hit with their latest West End project. Opening at the esteemed Criterion this March without a try-out, "A Comedy..." provides the slapstick and fast-witted wordplay that the late Messrs Barker and Corbett would give a standing ovation for. Even my usually very straight-laced mother was gasping from stitches of laughter.
The scene changes take place at breakneck speed, and in a very different twist, the cast sing doo-wop tunes whilst carrying out their tasks - a special mention must go to Nancy Wallinger, whose diminutive frame as the cutesy matriarchal Ruth Monaghan belies a powerhouse voice to outstrip most singers on the West End. However, at times the singing did feel like it belonged in a different show. Like a musical.
Two stand-out scenes for my mother and I were the hilarious apartment scene, where the gold-digging Caprice (Charlie Russell) and her hapless pickpocket boyfriend Sam (David Hearn) have to foil her recently escaped ex Mitch (co-writer Henry Shields) in a series of well-timed misdirections, including dressing the former up as her own father, with help from a lampshade tassel for a moustache, and the base as a walking cane. Caprice's wild miming behind Mitch's back to help Sam with a decent cover story provided much of the laughter of the scene, besides a hilarious spanking episode that would have even the most serious S&M practitioners trying to stifle a giggle or two.
The second stand out scene was a revelation in set design that allowed us to get a bird's eye view of the bank office without leaving our seats. Gravity inevitably plays a key role in the proceedings, and shows just why set designer David Farley is listed second only to director Mark Bell. The scene, played by writers Jonathan Sayer and Henry Lewis was utter genius, with the latter exclaiming at the end, "How are you people doing this?????"
The robbery scene itself was something of a let-down following the previous well-timed office anarchy, and felt a little underwhelming as a result. However, this works out well if you don't want to be hoisted out of your seat to the ambulance with breathing problems from laughing too much non-stop. Recommended for taking your parents or friends, and anyone who is a fan of the Fifties' screwball genre.
Date reviewed: Saturday 16 July 2016
By Natalie Vincent @nataliecvincent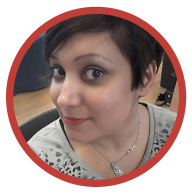 View our show pages for more information about The Comedy About A Bank Robbery, Criterion Theatre.