Harry Potter And The Cursed Child
/ our review
breathtaking Magical HIJINKS
Jun 29th, 2016
Kitty Mccarron
Wands at the ready!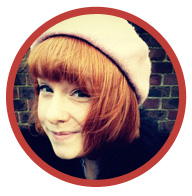 Kitty says:
Full disclosure: I'm not a fair-weather Harry Potter fan, but I'm not rabid either. I lie in-between as part of a generation that grew up with JK Rowling's books as part of my family, with the series' morality forming an important part of who I am today whilst contributing to my love of reading. As such, the following review is effusive, emotional, and not a bit unbiased.
Twenty years after the events of the Second Wizarding War, we rejoin our hero navigating the adult world. He's the stressed head of Magical Law Enforcement, a loving husband to the ever level-headed Ginny, and father of three to James (teenage rebel, just like his Grandfather), Lily and the rather complicated younger son, Albus, but more on him later.
Along with his two best friends, Ron (Weasley's Wizard Wheezes) and Hermione (a very powerful witch with a powerful job), Cursed Child shows us the glimpse of the future we longed for, finally filling us in on how life moved on after Voldemort and the Wizarding World rebuilt itself.
Were it not for the fact us Muggles know magic is not real (hands up who else is still waiting on that Hogwarts letter) Jack Thorne, JKR and John Tiffany could have fooled me, because what they have created in this thrilling theatrical marvel is truly enchanting. Never have I walked out of a theatre feeling more elated, exhausted and entertained than leaving HPCC Part 2, with the effect that even recalling it now, nearly a month after I got my chance to see it, there are tears of relief in my eyes. Yes, it really is that good. Alas that walk from the theatre also elicits the awful truth to those who have yet to go - I can't tell you anything you really want to know, as you're given badges that compel you to hashtag Keep The Secrets, a promise it's not worth my weight in Felix Felicis to break. However, I don't think I'll get a howler for telling you a few more things about this fantastic addition to the extended Potterverse.
Jamie Parker is the embodiment of Harry (remember internet, it's an opinion, not a fact), capturing the stress, the standoffishness, the pain altogether with a dash of sly humour. His scenes with Norma Dumezweni as an authoritative and slightly terrifying Hermione (just like she should be) are amongst my favourite, in fact - most of the scenes where Harry gets a telling off are great. Alongside Paul Thornley as a labrador-hearted Ron, these three are the best/most true representation of the Golden Trio outside of the books. But even though his name's above the door, this isn't just Harry's show, nor is it the grown-ups', because central to the Cursed Child are the children, namely Harry's son Albus and his close friendship with the refreshingly lovely Scorpius, son of one Draco Malfoy (don't worry he's mellowed a bit.)
Sam Clemmett as Albus is a revelation. His inherited angst pushes him against the very father he inherited it from, as Harry's enduring fame and legacy seems to complicate his world at every turn. Enlisting the bouncy Scorpius (a witty and adorably nerdy Anthony Boyle), his best pal, they head off on an adventure with twists and turns worthy of the very best of the canon, expanding stories and introducing new ones in Jack Thorne's accomplished script. As time goes on for the children, so does it for the adults, with unforeseen repercussions.
Aided by the illusions of Jamie Harrison, Hogwarts and the wider world is brought to life in a glorious blaze of trickery, eliciting gasps from the smallest piece of everyday magic to the looming figures of Dementors, who glide chillingly over the audience at one point. Far from the CGI-heavy world of the movies, this is smoke and mirrors executed masterfully, sucking you in from the first flash. Coupled with a simple gothic set and magnificent costumes and choreography, it's a seemingly effortless production as if it was all conjured up as is.
But truly the kudos comes down to the fantastic cast, who seem to understand how important their performances are for fans and accordingly carve their characters in many layers, with a finesse that many were not expecting. Any Potter fan lucky enough to get their hands on tickets to this dazzling behemoth of a double bill will not regret it.
Mischief Managed!
@ThisIsKittyMac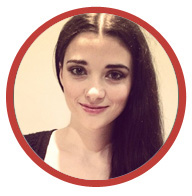 Teia says:
While I profess myself to be a bit of a Potterhead (with title of supreme grand wizard Potterhead rightly going to my coworker Kitty Mac) it's been a wee while since I last delved into JK Rowling's all-consuming world of witchcraft and wizardry. I remember devouring the books in mere days upon their release, as well as being profoundly dismayed when a schoolmate let slip a soul-destroying spoiler (worry not, I'm older and wiser than he was and not an inkling of a spoiler shall pass my lips). When the inimitable Ms Rowling announced that a new chapter of the Harry Potter saga would grace the stage in London, I felt pangs of excitement begin to grow in my young adult stomach. I may be paying rent and worrying about how to keep my duvet covers white, but there IS still a part of me that's upset I never got my Hogwarts Acceptance Letter...
The Cursed Child takes place over two, you've read right, TWO performances, leading me to cynically wonder if Rowling and her team were milking the magical cash cow. I am absolutely thrilled to report that each performance was engaging, necessary and downright revolutionary theatre. Kitty has already filled you in on the ins-and-outs of the story without giving too much away and I must say I heartily agree with her assessment of excellent casting choices and gasp-inducing special effects that genuinely left me scratching my head as I pondered their secrets.
The entire theatre became a realm of the much loved magical universe, so even audience members high up in the heavens could shake their heads in awe. Kitty and I did indeed sit in the rafters with a restricted view that never once niggled at me. We sat enraptured as JK Rowling's warm and familiar writing took form on stage, nodding approvingly at in-jokes and tearing up at more poignant, heavier moments (of which there are a few, so bring tissues). It's a testimony to the author, cast and crew's brilliance that what we watched felt truly authentic, an old friend given new life in a new format.

While I'm sure even the most skeptical of Muggles could point out the production's minor flaws (there did seem to be an infinitesimal difference in the tightness and ease of Part 1 as opposed to Part 2 which did not flow quite as seamlessly, although these were preview performances, so easily forgivable), this production had the sense of spectacle that could easily make it stand alone outside of the Harry Potter brand. But the fact that we got to see a tender portrayal of Harry, Ron, and Hermione all grown up with children of their own makes the show's technical sorcery icing on the Cauldron Cake.
The above performance was reviewed during the previews on June 28th & 29th, 2016
View our show pages for more information about Harry Potter And The Cursed Child, Palace Theatre.