School of Rock
/ our review
loud Family FUN
Oct 27th, 2016
Kitty McCarron
Andrew Lloyd Webber is back on form!
After the freefall that was Stephen Ward and the general groan that met the Cats revival last summer, one can be forgiven for greeting the news of this adaptation with a little schadenfreude, but even the most begrudging observer has to admit, Andrew Lloyd Webber has rediscovered his mojo in this delightful rock romp.
Based on the 2003 Jack Black film, School of Rock follows slacker Dewey Finn whose only passion is his rock band. But when he gets kicked out of the band and loses his job Dewey stumbles across a unique opportunity. Posing as his uptight flatmate, he takes a job at a posh prep school where he discovers his newly adopted progeny have innate musical talent. Immediately forming a new band, he leads his pupils on the way to glory at the Battle of the Bands.
David Fynn is hilarious as Dewey, a slobbish bloke with a heart of gold, and the adult supporting cast are great in changing roles of teachers, parents, and rock stars. But it is the kids that carry the show in three rolling casts, from the shy guitarist Zach to the fastidious band manager Summer. Their transformation from school children to rock band is wonderful to watch, their talent and enthusiasm is astounding, earning School of Rock a rightful place in the West End and in musical theatre history.
Julian Fellowes, man of the moment, has produced a witty book with quips to entertain the whole family, proving that he's happy writing down town and Downton. ALW has a lot of fun with the score, layering genres in a way that evokes his first rock foray Jesus Christ Superstar and including the best parts of the movie's soundtrack such as You're in the Band and Stick It to The Man.
In a post-Matilda world it is hard to image there is space enough for two youngling led shows, but School of Rock happily disproves it. This is a jubilant and cheerful tale, with enough charm for all ages to enjoy!
School of Rock is now showing at the New London Theatre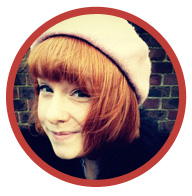 Reviewed by Kitty on October 27th, 2016
@ThisIsKittyMac
View our show pages for more information about School of Rock, Gillian Lynne Theatre.