The Nutcracker
/ our review
festive WONDER Beauty
Dec 16th, 2015
Kitty Mccarron
You'll leave feeling like Alice after her exit from Wonderland - did I really just see such a marvel?
Best bit: The costumes!
Any boring bits: Never boring, even when your mind wanders it quickly focuses on the action again.
Who would like it: All those little girls and boys who want to be Princesses and princes, dancers and athletes (and the adults that still do as well!)
Who wouldn't like it: Someone wanting a bit of talking or a jazzy song.
Upon taking your seat in the opulence of the auditorium of the London Coliseum, it would be forgiven to say that you'll already be transported to a world of fantasy and spectacle, long before the orchestra even begins tuning. Grandly decorated, this immense space seems to harken back to a mythical time in history. Plush velvet seats and elaborate carvings surround you with a sense of comforting luxury. Everyone is welcome. The show is about to begin: There is no Christmas event like seeing the English National Ballet take on a property as treasured as The Nutcracker.
Transported to a snow-dusted Edwardian London, The Nutcracker is the tale of a young girl, Clara, and her mysterious Christmas gift, given to her by the magician Drosselmeyer at a triumphant festive party. Whilst all the other little girls and boys receive seemingly innocuous dolls or swords, this particular gift sparkles in comparison and leaves Clara so transfixed she must sneak down on Christmas Eve to take another look. It is then that his true form is revealed in her dreams; the resulting adventure through a distant fantastic realm as they hasten to escape his nemesis, the dastardly Mouse King, is the real heart of the story.
There is so much to enjoy in the first act of this production, the ENB glides, spins and jumps through Wayne Eagling's earnest choreography, the great party, with the company joined by a gaggle of immensely talented children, spreads out in any directions and the details are wonderful to watch. Here a little boy attempts to take more than his fair share of presents; there Clara dances with a servant, much to the chagrin of her parents and down in the right hand corner grandma and grandpa watch all the fun, occasionally employing a well placed cane to add to the hijinks. Full of fits of energy and glorious costumes, the scene easily dazzles, immediately displacing any reservation in this first-time ballet goer.
Tchaikovsky's soaring and romantic score takes the place of dialogue, guiding us through the night time awakening of the dashing Nutcracker (played with athletic charm by James Forbat) and his battle with the Mouse King. Full of humour, the ensuing battle between mice and tin soldiers is enough to recommend the production alone, but it somehow continues to get more fanciful, more glittering and more beautiful.
By Act Two the story is rather played out and gives way to Drosselmeyer's series of diverts, a whistlestop tour through Spain, Russia, India and the Far East gives the corps the chance to really show us their chops, ending in the magical dance of the ethereally costumed Sugar Plum Fairy, before revealing almost the whole company in a piece that sees the women in sparkling pink dresses, aided by the men in grey overalls. But it is left to the older Clara (Shoiri Kase) and her handsome stranger (Cesar Corrales) to fully drive the finale home. Clad in golden outfits with thousands of crystals catching the light, they powerfully breeze through their duets and solos whilst retaining a sense of elegance and delicacy, completely entrancing the whole audience.
You'll leave feeling like Alice after her exit from Wonderland - did I really just see such a marvel? It is a testament to the art and the English National Ballet, it's cliche, but this really will give you memories to last a lifetime.
The Nutcracker runs until January 10th, 2016
Reviewed by @ThisisKittyMac on December 16th, 2015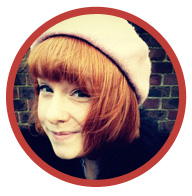 View our show pages for more information about The Nutcracker, London Coliseum.